Members
Gourmet Madrid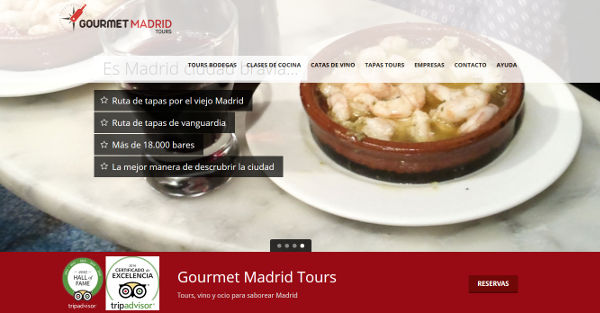 Gourmet activities in Madrid and alrededres: winery tours, cooking classes, wine and tapas tours, wine tastings
Development of wine tourism products as the Community of Madrid
Tourist guides specialized interpreter in wine culture in English, German and Spanish.
Organizing tastings and unique culinary events around wine.
Advice in boosting wine tourism resources wineries or regions.
Audiovisual and multimedia products for advertising of wine tourism resources.
MADRID. ALL SPAIN AS A GUIDE INTERPRETER ON ROUTES DEPARTING FROM MADRID.