Members
Cazaventuras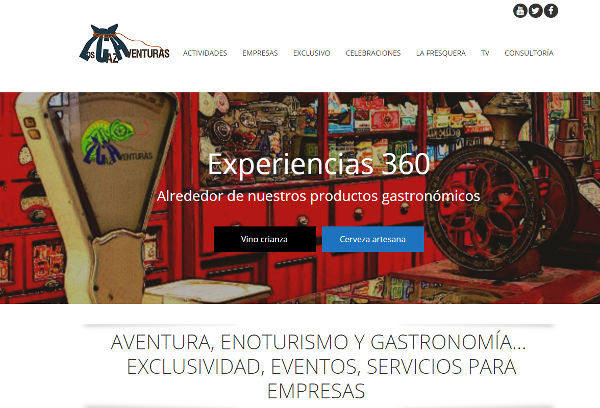 We organize wine tourism programs and gastronomic packages in Spain. Every wine Regions. Events organization and planification and customized travels; from companies events or weddings to bachellor parties. Any thing you can imagine. Walking tours, tourist guides, tasting courses, spanish courses and much more.
We are located in La Rioja, the region with name of wine.
Wine tourism does not only means visit to wineries or tasting courses. It is a global experience, a way of life, part of a dream we want to share with you.
Charming hotels, visit to wineries, tasting courses; tourist guides, events organization, visits to interesting places, adventure sports, SPAs treatments; transport, balloon trips, walking tours, spanish courses. Whatever you may desire. Lets us show you the best sights in Spain wine regions.
ALL SPAIN